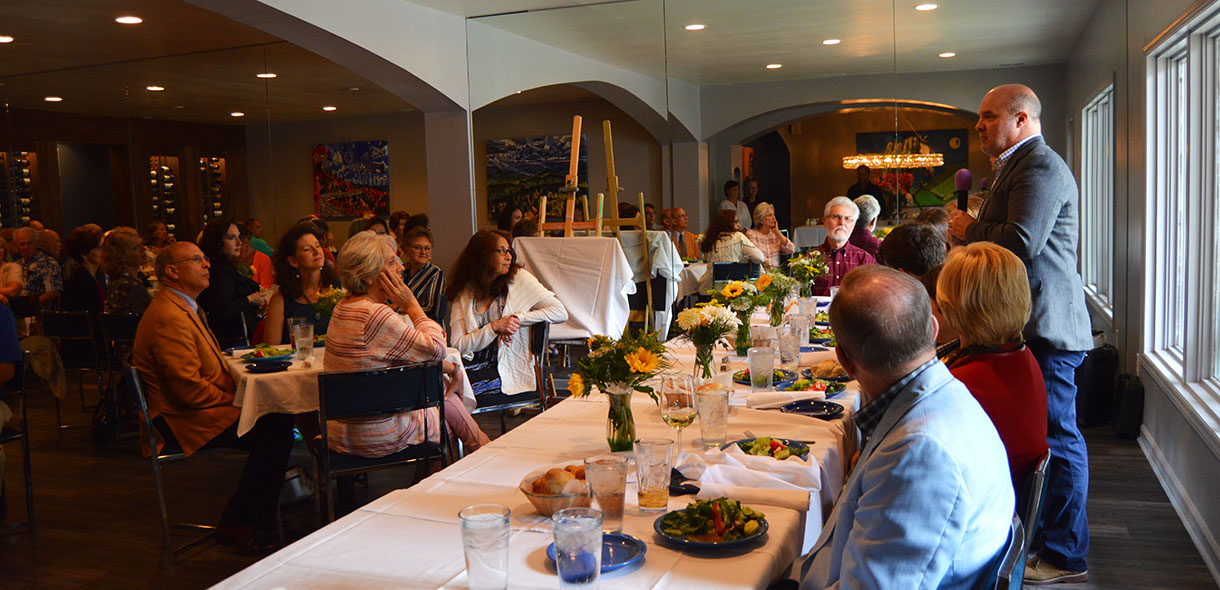 President King welcomed by High Country community during recent meet and greet luncheon
President King gathered with both college and Banner Elk community members during a meet and greet luncheon event Monday, July 16.
Hosted by the Banner Elk Chamber of Commerce at Sorrento's Italian Bistro in downtown Banner Elk, the event was an opportunity for King and his family to meet the High Country community since their arrival earlier this summer.
Town of Banner Elk Mayor, Brenda Lyerly, as well as several council members, Banner Elk Police Department officers, and others shared their thoughts and welcomed the 16th president of Lees-McRae.
During the luncheon, actors from Lees-McRae Summer Theatre performed a song from their final summer show, In The Heights. Following the performance, King and his family were presented with a painting of an elk on behalf of the town.
July 23, 2018
Community