NC Regional Wildlife Medicine Symposium
Friday, July 26, 2019
Hosted by the May Wildlife Rehabilitation Center
Lees-McRae College Campus
An opportunity for wildlife enthusiasts to learn treatment techniques for sick and injured wildlife
The third annual NC Regional Wildlife Medicine Symposium provides a continuing education opportunity for veterinarians and veterinary technicians focused on the recognition, triage, and treatment of wildlife. From legal implications to safe handling and zoonotic diseases, the veterinary team plays a crucial role in the overall health of the animal and, in some cases, the finder.
Hosted by the May Wildlife Rehabilitation Center at Lees-McRae College, this symposium will also allow networking opportunities between local veterinarians, veterinary staff, state officials, and other experts in the field. 
Earn seven hours of continuing education credit while learning from experts in the field!
Cost
Veterinarians: $175
Veterinary Technicians: $50
Students/Non-students/Other: $30
Payment is available via credit card by clicking the Get Tickets button below. The early registration deadline is Saturday, June 30, 2019. After that date, an additional $25 fee will be charged.
 
Stay tuned for the symposium schedule and speaker biographies!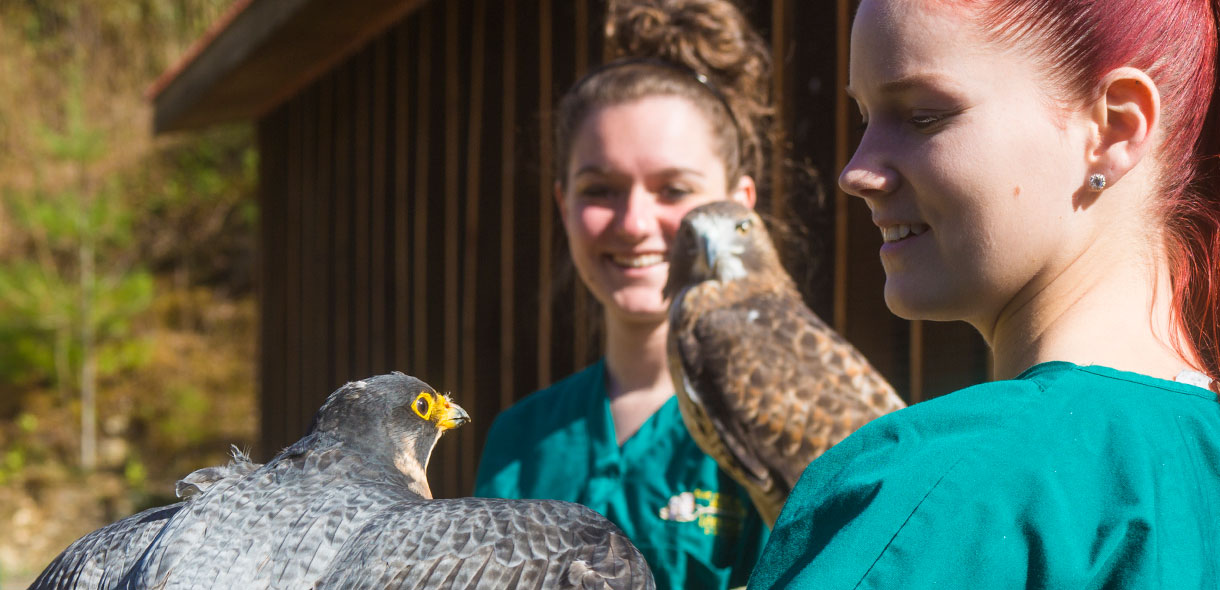 About the May Wildlife Rehabilitation Center
The Dan and Dianne May Wildlife Rehabilitation Center is situated adjacent to the Elk River on the campus of Lees-McRae College in Banner Elk, NC. The Center annually admits more than 1,500 injured and orphaned wildlife patients from the western part of North Carolina. 
Under the guidance of Director Nina Fischesser and veterinarian Dr. Amber McNamara, students simultaneously contribute to the success of the rehabilitation program while engaging in a one-of-a-kind, hands-on learning experience.  Open 365 days per year, students comprise a large portion of the rehabilitative operations at the Center. 
Spend the Weekend in Banner Elk
Banner Elk is a popular getaway in the Blue Ridge Mountains of the North Carolina High Country. It's a place that blends small town relaxation with the amenities of a larger city.
Visitors enjoy a richness of culture and adventure. Within 15 minutes of the town's lone stoplight you can experience the great outdoors, fabulous dining, theater and the arts, family attractions, and the two largest winter sports venues in the South. (via bannerelk.com)




The program was reviewed and approved by the AAVSB RACE program for seven hours of continuing education in jurisdictions which recognize AAVSB RACE approval. Please contact the AAVSB RACE program if you have any comments/concerns regarding this program's validity or relevancy to the veterinary profession.